I'm a lipstick girl. I've never cared much for gloss. I prefer the look and texture of lipstick and have been wearing it for years (and have accrued quite a color collection!). Keep a tube in your purse, your bathroom cabinet, and if you're Holly Golightly, your mailbox.
When choosing a lipstick, there are several important qualities to keep in mind. Obviously there is the color - finding the perfect shade can be difficult. Then there's the texture. Too dry? Too matte? Too sheer? And then there are the ingredients. If you wear lipstick everyday, think about how much of it you end up swallowing over time! Do you lick your lips often like I do? When you bite into a sandwich does your lipstick come off? Consider what goes into your lipstick, because chances are, some of it is going into your body too.
So how do you find the perfect color and finish in an all natural lipstick? Introducing Bite Beauty, a Toronto-based lip care company with a product offering that's good enough to eat. Bite products are made from all natural, food-grade ingredients. They offer a range of fabulous shades and formulas, but if that's not enough to satisfy your lipstick craving, head to the Bite Lip Lab where you can create a custom color.
Bite Lip Lab is located on Prince St. in Soho. Due to growing popularity, it's best to book appointments in advance. At the lab, you will work one-on-one with a trained artist. Appointments begin with color consultation and mixing. You can try on as many colors as you'd like before selecting your favorite. You will have the chance to choose your formula (creme, matte, sheer, or deluxe) and flavor (Cherry, Vanilla, Mint, Citrus, Mango, Violet, Superfruit or any combination). Then you get to witness the process. Pigments are melted down with your base formula, put in a high speed mixer, poured into a mold, and placed on a freezer block to solidify.
On my most recent trip to the Lip Lab, I created my perfect everyday nude lipstick, a creme formula with vanilla mint flavor. I now own three custom lipsticks and a handful of Bite's ready-made colors. Bite Beauty products are sold at many Sephora stores and are available to purchase on Sephora.com.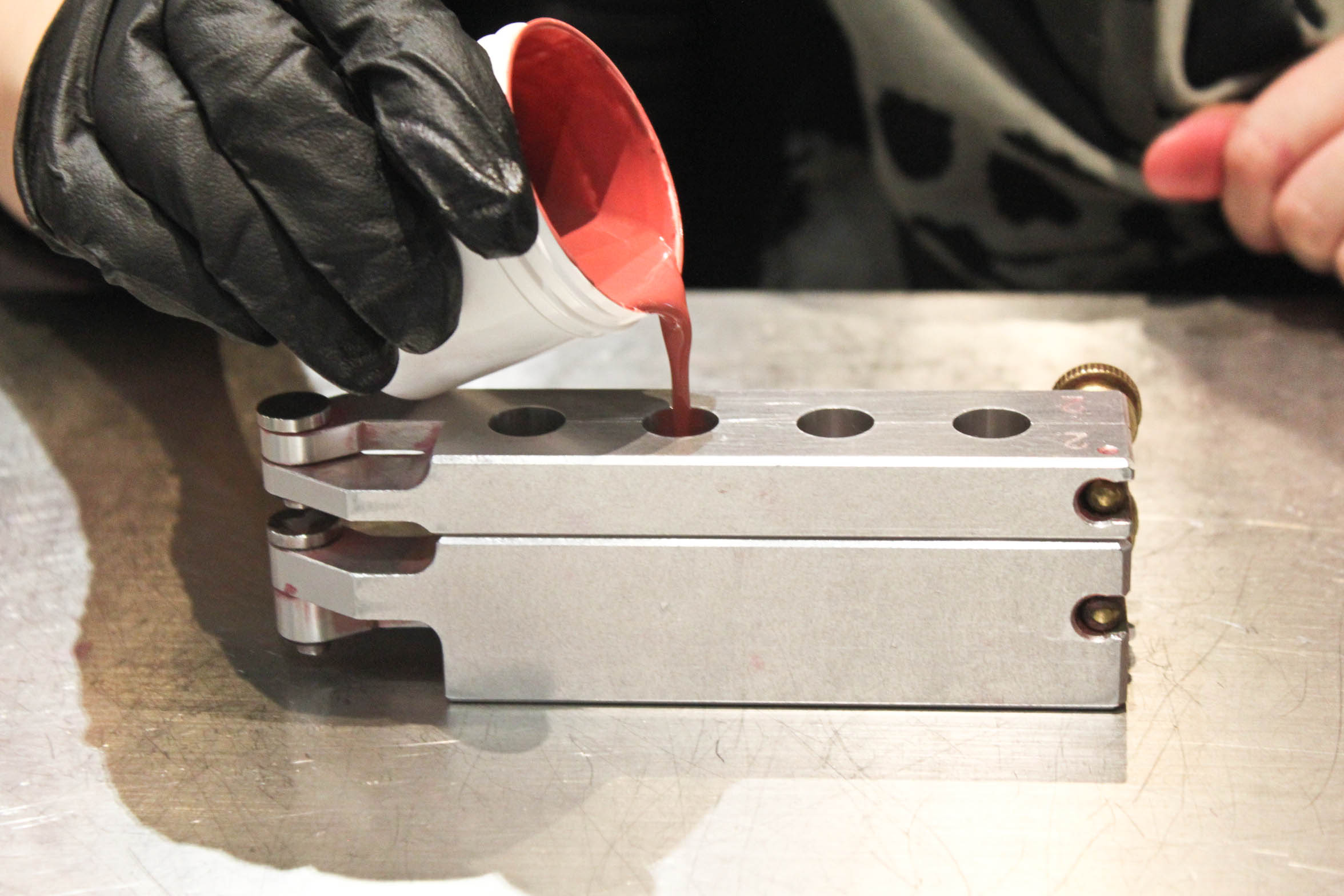 Because every woman deserves to feel beautiful, naturally.